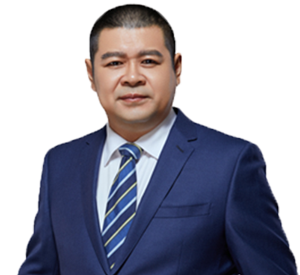 Mr Zhang was appointed to our Board on 3 Sept 2019. He is currently the President, Chief Executive and Director of Jufeel International Group, a company listed on the U.S. OTC Markets. Mr Zhang is also a director and sole shareholder of Henan Jufeel Technology Group Co. Ltd. ("Henan Jufeel"). The principal activity of Henan Jufeel relates to the development and sale of aloe vera related-health products and beverages. Mr Zhang established China's largest aloe vera planting base in Hainan province and is regarded in China as an expert in the aloe vera industry.
Mr Zhang graduated from Wuhan University with a Bachelor Degree in accountancy and auditing. He is also an undergraduate from the School of Chinese Medical of Nanjing University. He is currently an honorary professor at the School of Pharmaceutical and Life Sciences of Changzhou University.
Mr Pang Pok was appointed to the Board on 19 September 2014. He was last re-elected as a Director at the Annual General Meeting on 26 April 2018. Mr Pang Pok is responsible for the Group's overall management, including overseeing its operations, setting directions for new growth areas and developing business strategies. Mr Pang brings with him over 20 years of experience in the F&B industry and has led the expansion and innovation of our business and operations. He has been instrumental in our Group's growth, having founded four out of the five of our Group's companies, including GreatSolutions Pte. Ltd. in 2012, and having served since 1999 as a director on the board of Hawkerway Pte. Ltd.
Mr Pang was awarded the Public Service Medal by the Singapore President's Office in 2011 and the Long Service Award by the People's Association in 2013. He also serves as Assistant Treasurer of the Hainan Business Club, Honorary Deputy Treasurer of the Yuying Secondary School Management Committee, Vice Chairman of the Qinghai Association (Singapore) and Vice President of the Guang Wu Club.
Eng Wee is Head of the corporate team at Kennedys Legal Solutions with deep expertise spanning corporate and securities laws, capital markets, mergers and acquisitions, private equity, China, banking and finance, corporate restructuring, joint ventures, corporate and commercial contracts, regulatory compliance, corporate governance advisory and corporate secretarial work.Eng Wee has more than a decade of experience practising at leading law firms in Singapore and as in– house counsel advising major companies listed on the main board of Singapore Exchange Securities Trading Limited. He gained a good working knowledge of foreign investment laws in People's Republic of China ("PRC") while acting as the Representative for the Shanghai Representative Office of a previous law firm, and was also previously joint Company Secretary for three SGX-ST main board listed companies.
Eng Wee has advised listed companies, issue managers, underwriters and placement agents, private equity funds, multinational corporations, high net-worth individuals and small and medium enterprises on a wide range of corporate, capital markets and private equity transactions including initial public offerings, pre-IPO investment, dual listings, reverse takeovers, public takeovers, de-listings, rights and warrants issues, placements, local and cross border acquisitions and disposals of shares and assets, downstream investment and compliance by private equity funds, joint ventures, corporate restructuring and various corporate actions by listed companies.
Eng Wee has advised on various cross-border transactions with PRC elements, and frequently advises listed companies on their regulatory compliance and corporate governance issues.
Eng Wee has acted for borrowers on facility loans and security documents and has also been involved on corporate real estate transactions involving sale and lease back of land and buildings, and acquisitions and disposals of office, commercial and residential buildings.
Other than his directorship at GS Holdings Limited, he is currently an independent and non-executive director at Heatec Jietong Holdings Limited (listed on SGX-ST Catalist Board), and CW Group (Holdings) Limited (listed on the Main Board of the Hong Kong Stock Exchange).
Eng Wee has also been ranked as one of Singapore's Top 40 Most Influential Lawyers aged under 40 by Singapore Business Review in 2015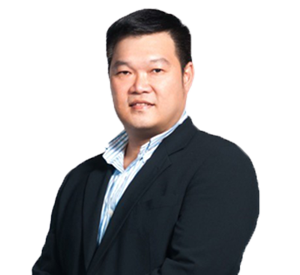 Lim Kee Way Irwin is our Independent Director and was appointed to our Board on 3rd May 2019. He is currently the Operating Partner of Novo Tellus Capital Partners, a private equity firm and concurrently the managing director of Inflexion Ventures Private Ltd., which is a business advisory and investment firm. He also serves as a lead independent director, chairman of the audit committee and member of the nominating committee and remuneration committee for MS Holdings Ltd. which is listed on the Catalist Board of the SGX. Lim Kee Way Irwin began his career in 1990 as a senior development officer with the Economic Development Board of Singapore. In 1993, he joined Technomic International Inc., a United States headquartered consulting firm specialising in market penetration and investment strategies, initially as an associate and was promoted to senior associate in 1995. Subsequently in 1996, Lim Kee Way Irwin joined Transpac Capital Pte Ltd, a venture capital and private equity firm, as a senior investment manager, responsible for investment and portfolio management in the Asia Region.
In 2000, he joined Murray Johnstone Private Equity as associate director, and later in the same year joined Asiavest Partners, TCW/YFY (S) Private Ltd. as executive director where he headed the firm's investment in the Southeast Asian region. He joined United Test and Assembly Center Ltd in 2003, as the group vice-president of corporate development, where he helped spearhead the listing of the company in 2004.
He assumed the role of group chief financial officer from 2007 to 2013 where he was responsible for the mergers and acquisitions as well as the financial, treasury, legal, corporate communications and investor relations functions of the group. He holds a Master of Science in Management from the Imperial College of Science, Technology and Medicine, University of London, and a Bachelor of Science from Columbia University in the city of New York.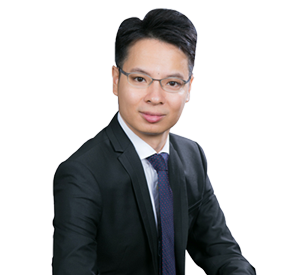 Mr Chan Chun Kit, aged 36, was appointed as an independent non-executive Director of our Board on 3 May 2019. Mr Chan is currently the regional financial controller of KTL Global Limited, listed on the Mainboard of the Singapore Stock Exchange (Stock Code: EB7), and is responsible for strategies and tactics planning, implementation, long-range forecasting and control of finance activities. Between 2011 to 2018, Mr Chan has been the chief financial officer and company secretary at China Flexible Packaging Holdings Limited, a company which was listed on the Mainboard of the Singapore Stock Exchange (Stock Code: CFLX). Mr Chan is also the financial consultant of Hong Kong Carbon Assets Management Limited from 2012 to 2015.
Prior to joining China Flexible, Mr Chan was an auditor and held supervisory auditing position in an international audit firm from 2006 to 2011. Concurrently, Mr Chan is the Independent Non-Executive Director (also acting as Audit Committee Chairman) of Universe Printshop Holdings Limited (HK GEM Board, Stock Code: 8448) since 2017. He had also served as the Independent Non-Executive Director (also the Audit Committee Chairman) of Hua Han Health Industry Holdings Limited (HK Main Board Stock Code: 587) from 2017 to 2018. Mr Chan is a Certified Public Accountant and a member of the Hong Kong Institute of Certified Public Accountants. He is also a Chartered Company Secretary and members of the Hong Kong Institute of Chartered Secretaries and the Institute of Chartered Secretaries and Administrators.
Mr Chan graduated from the Hong Kong Polytechnic University with a Master's Degree in Corporate Governance and a Bachelor Degree in Accountancy.